Your online project management software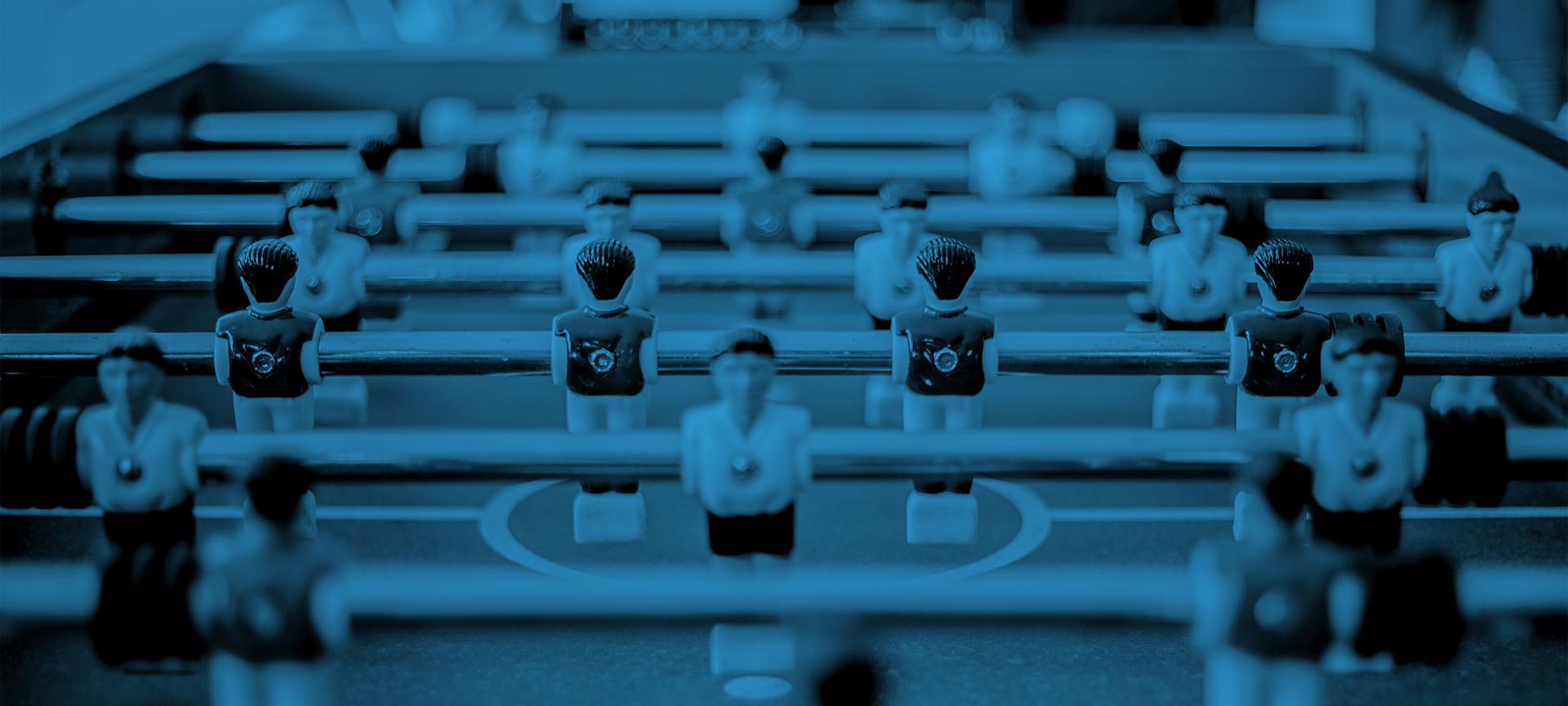 The project management software for successful project work
Successful projects are no coincidence, but the result of good planning, control and implementation. These are precisely the points where projectfacts helps you.
Especially with complex projects and large teams, it is difficult to always maintain an overview. Without a software solution that supports you with the tasks at hand, planning and controlling processes are tedious and not very efficient.
With intelligent tools and smart functions, projectfacts helps you plan and control your projects and bring them to a successful conclusion. You coordinate tasks, employees and resources. You can keep an eye on all relevant information about your projects at all times and in all places.
In daily project work, projectfacts supports you in many tasks:
Keep track of all your ongoing projects at all times.
Plan and monitor your budgets and resources dynamically.
Bill projects according to progress and with recorded working hours.
Your all-in-one solution for digital project management
A new consulting assignment, a development project or internal QM measures: Service companies are always busy with a multitude of projects. Sometimes only a few employees are involved, sometimes entire departments. But no matter how big or small the project is, its success stands or falls on how well it is managed.
Especially in times of distributed teams, central project planning is indispensable. At the same time, it must be accessible at all times and from everywhere. An online project management tool like projectfacts offers you an ideal solution here.
Key features that make your project work easier
Work breakdown structure
With the work breakdown structure (WBS), you can manage work packages and responsibilities efficiently and in detail. Structure your projects flexibly using phases and milestones. Time and money budgets can also be planned.
Multi-project management
In projectfacts you control all your projects with the help of multi-project management with just one tool. Thanks to budget status and intelligent warning systems, you retain full control and can prioritise your projects flexibly.
Dynamic resource planning
With Dynamic Resource Planning (DRP), you can schedule and reallocate capacities according to workload. In just a few steps, you can assign the capacities of your employees to work packages - according to department, team level, skills, customer and much more.
Earned Value Analysis
Financial key figures are decisive for your turnover. Various KPIs on profit and contribution margins therefore give you comprehensive controlling options. This allows you to recognise unprofitable projects immediately and take prompt countermeasures.
Multi-project management
With an increasing number of projects and team members, management quickly becomes very complex: What should be completed and when? Who takes on which task? Does the time invested match the planning? Is it likely that the budget can be met? These and similar questions dominate every project sooner or later and can be easily answered with projectfacts.
In multi-project management, all the challenges of individual projects occur several times. And usually they are even in complex dependencies with each other. Here it is important to maintain an overview and to be able to react flexibly to changes at any time.
projectfacts supports you with a variety of mechanisms:
Organisation (e.g. different project types and hierarchical project lists)
Warning systems (e.g. for approaching deadlines or exceeded capacities)
Controlling functions (e.g. for time and cost budgets and contribution margins)
Cross-project resource planning (ex ante and dynamic)
These information and control options provide an ideal basis for your multi-project management. In this way, you control all your projects in a timely and economically successful manner.
Project planning
If you want to do without degenerating coordination meetings and overflowing Google Drive folders, you'd better reach for a complete software package that adapts to your needs. projectfacts is not an off-the-shelf online project management software, but is oriented towards your processes. This way you don't learn complicated software, but the software learns from you.
Manage your projects online. Whether with a classic work breakdown structure or with agile project management is up to your preferences.
Classic
Simply create new projects, sub-projects and work packages in the work breakdown structure. You can assign time and cost budgets to all elements. The graphical representation as a Gantt chart allows you to see predecessors and successors, the current project phase and milestones. In contrast to pure project planning tools, projectfacts also supports you in management during the course of the project. You can see the current work progress and booked working hours. This way you always keep an eye on your goals and restrictions.
Agile
Some projects are difficult to fit into the corset of a work breakdown structure. In such cases, you are better off with agile project planning. To do this, you simply create a board - depending on your philosophy in Scrum, Kanban or your own style. There are almost no limits to the possibilities for individualisation. Attach new tasks to the board and assign them to certain days of the week, for example. You can move completed tasks from one status to another simply by dragging and dropping.
Task management
If each member of a project team knows his or her tasks exactly, projects will be implemented successfully. In the project management software projectfacts you assign suitable sub-projects or work packages to the members of your project team. This way, all team members know their tasks at all times. The current status of the task and the respective work progress can be read off just as easily as they can be changed.
You can easily assign tasks a budget, a start and end time, predecessors and successors as well as milestones. With parallel time recording for projects, you always know which work packages your employees are already working on. A fully functional online project calendar also supports you in teamwork.
Project Calendar
With projectfacts you can master all challenges of large and small, classic and agile as well as complex and simple projects. Our online project management tool provides you with smart tools and modules that free you from tedious everyday tasks and give you security for your projects.
One of these helpful project management tools is the project calendar. The projectfacts project calendar is a fully-fledged online calendar that supports you in your project and team work. It offers you all the features you need for organising appointments within your projects.
Send appointment invitations directly via the system
Intelligent links to contacts and organisations
Automatic entry of project events and relevant milestones
Resource planning
Capacity planning supports you, among other things, in staffing your projects optimally (Staffing). But resource planning in projectfacts is even more comprehensive:
Flexible scheduling of team members, e.g. according to department, skills or customers
Target/actual comparison, e.g. in relation to planned and booked working hours or costs
Resource planning with comprehensive authorisation system
Dynamic resource planning (DRP) over time and across multiple projects
If your employees systematically record project times and book them to work packages, you can carry out a target/actual comparison between planned and booked project times. This can also be used to calculate your contribution margins.
With the help of dynamic resource planning, you can keep an eye on the hourly quotas of your employees and can reallocate work packages flexibly if necessary. This allows you to use the hourly quotas in your team as effectively as possible and overload is a thing of the past. The analysis tells you retrospectively how the workload of your employees is.
Project accounting
With projectfacts you only need one central system for your entire project management and all adjacent processes, because projectfacts is more than just an online project management software.
Because the intelligent system links several processes in the company, the billing of your projects becomes child's play. The billing workflow already starts with the order. With projectfacts you can transfer all individual items in the order confirmation into work packages within a project.
In addition, individual billing rules and payment conditions can be set. During the course of the project, the software automatically checks for you which work packages have already been completed and can be invoiced according to the rules.
Project controlling
projectfacts provides you with project controlling in real time. In case of doubt, you can intervene before it is too late. With target-performance comparisons, you always know where you stand in your projects. As soon as a project is not running as planned, you receive a warning from the intelligent system.
Controlling covers a wide range of key figures:
Are the costs for a particular sub-project within budget?
With which project types do we generate the largest contribution margins?
What is the projected completion value of the project?
Start your project management online and request your free test account.
Test now for free
Checklist project management
| | |
| --- | --- |
| | Milestones |
| | Resource Planning |
| | Sub-projects with any structure depth |
| | Any project roles |
| | Time and cost budget per subproject |
| | Employee assignment per subproject |
| | Quick bookings on top projects |
| | Times can be booked on subproject |
| | Create projects from orders |
| | Create invoices from projects |
| | Bottom-up and top-down planning |
| | Support of different PM methods e.g. SCRUM |
| | Project types |
| | Dynamic resource planning (DRP) |
| | |
| --- | --- |
| | Progress |
| | History data |
| | Priorities |
| | Risks |
| | External costs |
| | Project number generator |
| | Expenses and travel expenses |
| | Material |
| | Income |
| | Different statuses (In planning, In work, For acceptance etc.) |
| | External service providers |
| | Status reports |
| | Project logbook and Wiki pages |
| | Project archive |
| | |
| --- | --- |
| | Project plan as Gantt diagram |
| | Predecessor Successor |
| | Contractors and internal contact persons |
| | Client and external contacts |
| | Notes |
| | Files |
| | Priority inheritable |
| | Budgets cumulative |
| | Events and to do´s |
| | Various reports |
| | Profit and contribution margin accounting |
| | Project templates |
| | Communication via ticket |
| | Traffic lights and warning system |