Online Ticket system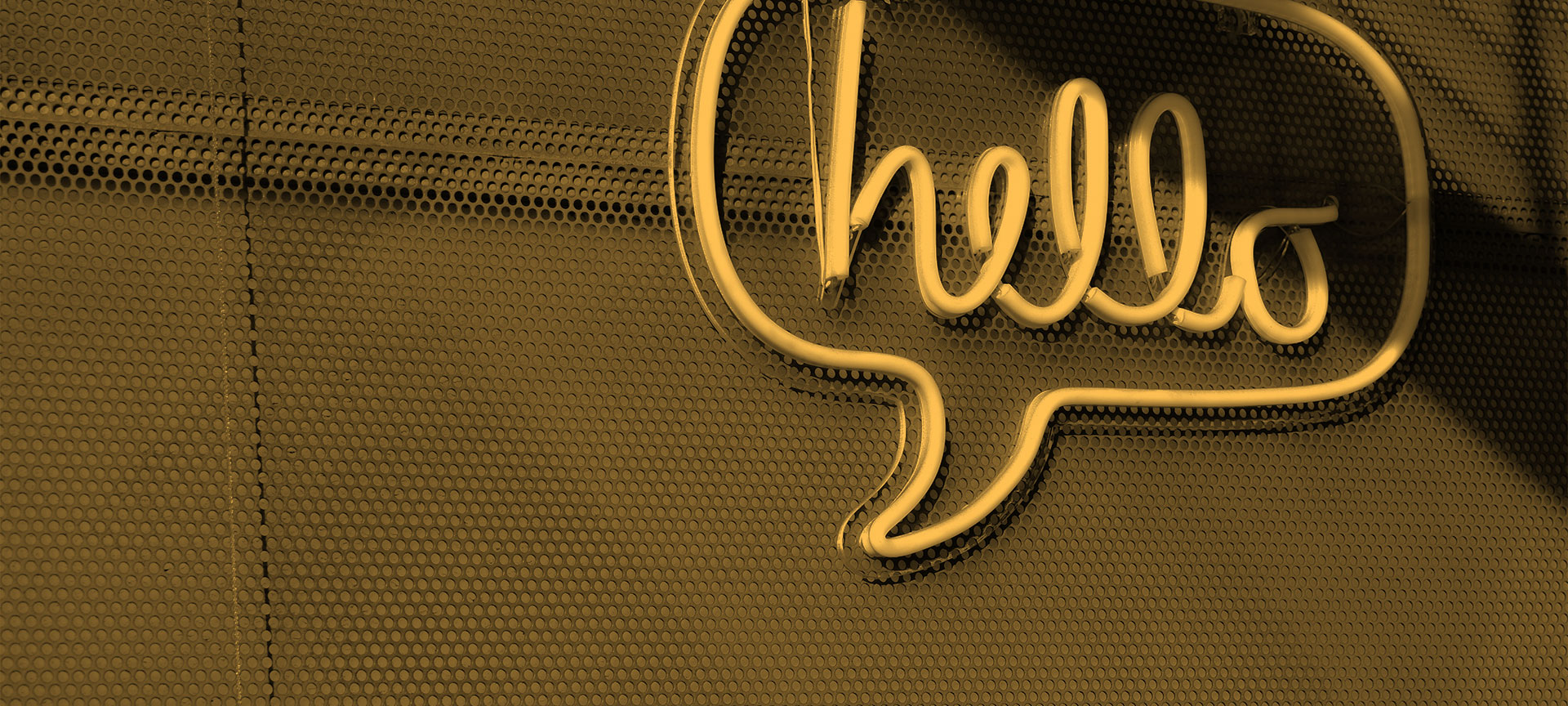 What makes the ticket system in projectfacts so special?
projectfacts ensures that there are no more unanswered customer inquiries. No mail is forgotten or gets stuck in the mailbox of a single employee. With the online ticket system, you can organize and manage the entire communication in your company - internally and externally. projectfacts is much more than just a ticket system. The integrated solution allows you to connect tickets with projects, to convert them into sub-projects or work packages, to record times on them and to invoice the recorded working times easily.
The online ticket system projectfacts helps you to organize your communication, assign it to projects and invoice it.
With the integrated CRM system, you collect all ticket communication in a digital customer file and can track what has been discussed with your customers at any time. The intelligent warning system becomes noticeable if tickets remain unanswered for too long. For more order and overview, you can set up different channels in which the tickets end up and at the same time determine who can view these channels and process the tickets. A ticket system at the pulse of time: DSGVO compliant, integrated and secure.
Helpdesk - Digitize your customer support
With the online ticket system in projectfacts you can optimize your customer service: fast, secure and digital! All inquiries of your customers, which arrive by e-mail, are automatically converted into a ticket and land in the system. For larger customer projects it is advisable to use the customer portal. This way your customers always have access to all related tickets and can track their progress. Even telephone calls can be recorded as tickets, so that you have a complete documentation of your communication. The integrated CRM system automatically assigns each ticket contact to your customers. The digital customer file therefore contains all agreements and information.
Ticket management - Seamless communication flow
With the online ticket system projectfacts you keep the overview of your customer requests at any time. In an individual dashboard every user sees the current and personal tickets that are relevant for him. By filter and sorting functions it is easy to keep control. You can always see which tickets are in which status, how long they have been unanswered and for which customers and projects there are still open issues.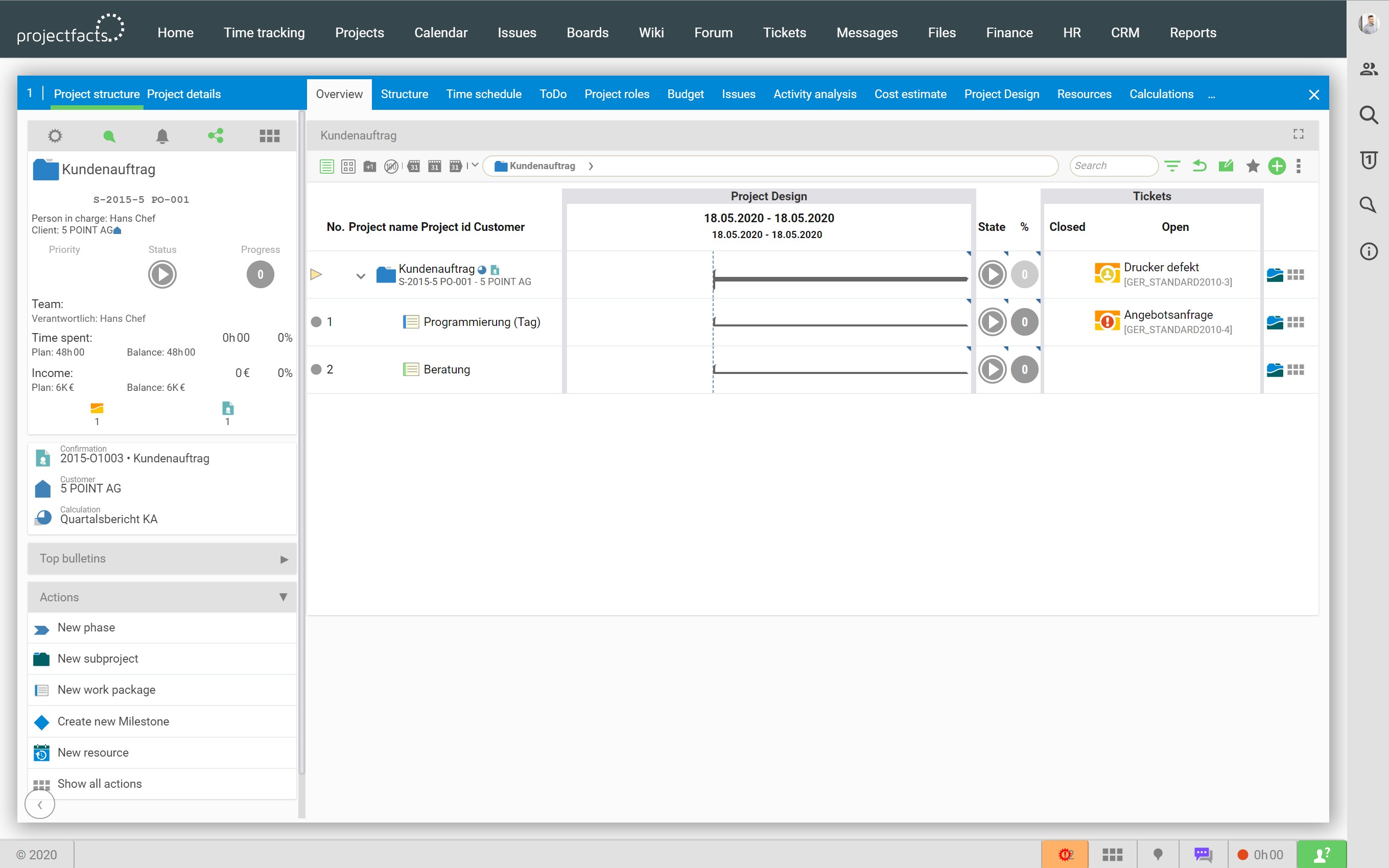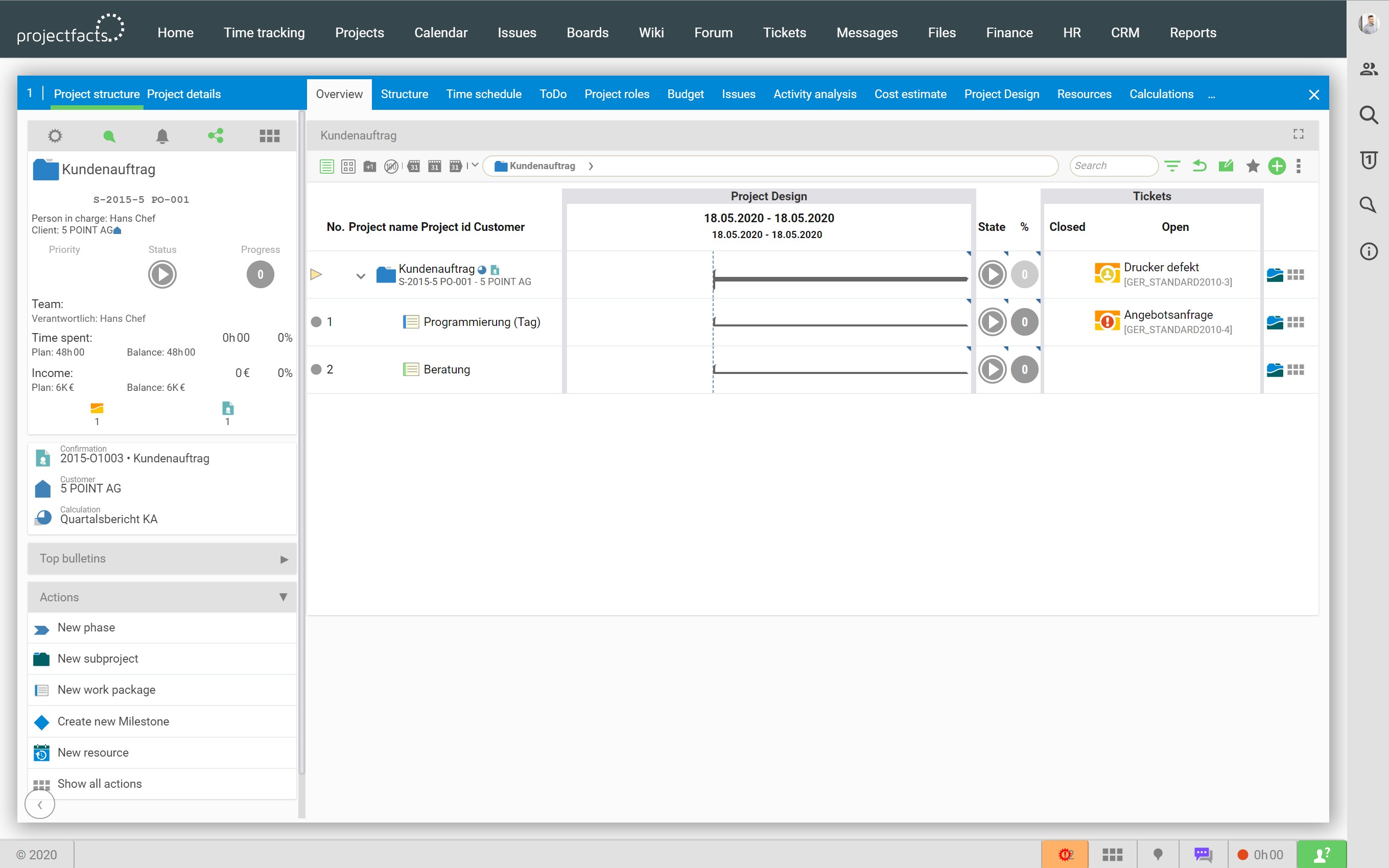 Project management - easily link tickets and projects
It is not unusual for a small request from a customer to become an entire work order. With projectfacts you can fully meet this demand, because you can convert a ticket into a work package or sub-project at any time. With projectfacts you always find your tickets exactly where they belong: At the project and the customer. So you can do without the use of further systems and you don't have to document arrangements for the project in another way. This saves you important time and helps you to keep everything in view.
Ticket billing - billing support has never been easier
projectfacts is more than just an online ticket system. It is an integrated solution for all business processes. Exactly because of this the billing of the provided support services is very easy. Your employees can easily record times on tickets. The recorded times are automatically displayed in the accounting and in the performance record. This saves you and your employees double maintenance effort.
With the ticket system projectfacts you simplify your support - to the satisfaction of your customers.
Checklist ticket system
| | |
| --- | --- |
| | Internal tickets |
| | Mail tickets |
| | Ticket channels |
| | Ticket Channel subscribers |
| | Support and sales support |
| | Ticket types for change requests or errors |
| | Support forum and FAQ |
| | Track the reaction time |
| | Internal and external communication |
| | Escalation owner change after x minutes |
| | Merge tickets |
| | SLA support |
| | |
| --- | --- |
| | Ticket warnings |
| | Follow-ups |
| | Escalation owner change after x minutes |
| | Owner |
| | Responsible |
| | Observer |
| | Automatic assignment to a CRM process |
| | Different statuses: e.g. open, answered, in progress, closed |
| | Priority |
| | About Ticket Project Time recording and resource planning |
| | Categories |
| | |
| --- | --- |
| | Mail connection via Pop3, IMAP and SMTP |
| | Mail templates |
| | Autoreply |
| | Text modules |
| | File attachments |
| | Free fields |
| | Due date |
| | Ticket tracking for ticket creators |
| | External ticket cockpit |
| | Integration into own homepage |
| | Ticket statistics |
| | Ticket accounting |